California Outdoors Links: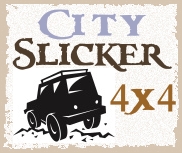 American Camping, Wilderness and Outdoors
Search for Places & Activities
Bureau of Land Mgmt Locations - California
Click on a detailed color map of California to find camping and recreation information for BLM administered locations statewide.
California Department of Fish & Game
Guide to fishing, hunting and boating in California details endangered species, fish stocks, land conditions and licensing.
California Destinations
Read stories and feature articles about the best places to hike, bike, climb, surf, fish and camp in California, from Greatoutdoors.com.
California National Forest Directory - USDA
Access a directory to official govt resources for the national forest areas of California. Individual sites provide useful info for each area.
GORP - California
Great Outdoor Recreation Pages' collection of feature articles, travel books and maps, adventure tours, and reviewed sites.
California National Parks
Click on individual parks on the map and be taken straight to that park's homepage.
California Department of Water Resources
Directory of official resources for California water departments and agencies includes fish reports, water projects and river forecasts.
California National Forests
US Department of Agriculture Forest Services describes 18 California forests, with contact details and links to individual pages.
Area Guide Death Valley
Travel guide to the Death Valley area includes yellow pages, travel services, classifieds and retail information.
Bureau of Land Management - N. California Locations
Presents profiles of recreational activities and bureau land restoration and preservation endeavors in a number of Northern California regions.
California Abalone - Department of Fish and Game
Official state government information resource for the controversial abalone sea urchin, with biological information, regulations and fisheries.
California Gold Panning
Read a gold prospector's guide to the best spots in Northern California and the Sierras to pan for gold.
California Government Boating Laws
Boating guide for California boat owners and operators details news updates and changes in the laws governing recreational boating.
California Native Plant Chapters
Offers a listing of plant societies throughout the state of California, with descriptions and membership applications.
California Volcanoes and Volcanic Areas - USGS
Guide to volcanic areas in California from the United State Geological Society. With reports, volcano profiles, maps, photographs and resources.
California Wildlife Hotsheet
Dedicated wildlife fan's homepage includes reports on bird-watching, seals and wildflowers.
Camping Reservations Map
Click in the area of California you plan to visit via this interactive map. Then pinpoint the campground of choice and reserve a spot.
California Hot Springs Guide
Presents reviews for a number of locations in Napa, Sonoma and Mendocino counties to enjoy the wonders of hot mineral water.
Pinnacles National Monument
Little-known California geological wonder gets the spotlight for a moment in this review of the monument and related details..